Open Evening 2020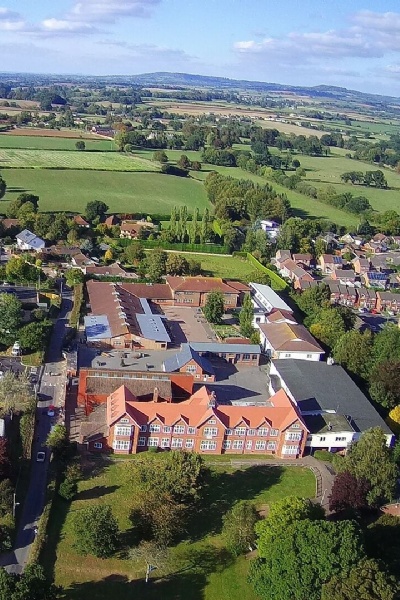 YEAR 6 OPEN EVENING: Wednesday 23rd and Thursday 24th September 2020
We are delighted to invite you and your child to attend one of our Open Evenings which we hope will help to give you an insight into the ethos and values that underpin life at The King's School.
Due to Covid-19 restrictions, Open Evening will take a very different format from previous years. This is in order to ensure that students and parents have an opportunity to visit the school whilst ensuring that we reduce the risk of transmission of the virus. The following arrangements are in place:
The Open Evenings this year are only open to Year 6 students in order to restrict the number of visitors to the site.
Visitors are welcome by appointment only. Please see the details below for instructions on how to book an appointment. Places will be limited and allocated on a first come, first served basis.
We request that only the Year 6 student and one parent attend the evening. We appreciate that this is not always possible due to family circumstances but politely request that you arrange childcare for other siblings if possible.
All visitors will be asked to sanitise their hands upon arrival and before entering classrooms unless there is a medical reason not to do so.
In line with government guidance in public spaces where social distancing is not always possible, all visitors will be asked to wear a face covering when in the building. Children under the age of 11 are not required to wear face coverings. The exemptions covered in the government guidance will apply.
There will be a strict one way system in place and we will ask that visits last no more than 1 hour. This will support us in managing the flow of visitors around the site.
There will be restrictions on the number of people that can enter a classroom at any one time.
Staff may be wearing face coverings and will be asked to maintain a 2 metre distance from visitors where ever possible.
There will be no face to face advice and guidance provided by Devon County Council regarding admissions. Their presence has been withdrawn by the County Council. Remote support is still available and you should contact them directly for more information.
Unlike previous years, there will be no opportunity to visit the school during the day.
The evenings will finish at 7pm sharp and visitors will be asked to leave the site at this time.
Booking an Appointment
Attendance at one of the Open Evenings will be by appointment only and in small groups in order to minimise the transmission of the virus. If you wish to attend, there will be starting times available for visits from 4.30pm; the last starting time available will be 6pm.
You can book a place by e-mailing office@thekings.devon.sch.uk or by ringing Reception on 01404 812982.
We will welcome no more than 6 families (ideally one child and one adult) per 10 minute appointment.
Please be clear as to which night you would like to attend and an approximate time.
Appointments will be on a first come, first served basis. The deadline for making appointments is 3pm on Tuesday 22nd September.
If you have not made an appointment, you will not be able to visit the school and you will be turned away.
Your booking will be confirmed by e-mail and this e-mail must be brought along on the night to confirm your appointment.
Arrival and Parking
All visitors need to enter the school site via the coach park entrance near the hospital. As we are using the coach park entrance please do not use the main school car park. You may wish to consider using the Land of Canaan Car Park in Ottery St Mary and walking to the school on the cycle/foot path. Please contact Jo Paddison (jpaddison@thekings.devon.sch.uk) if, due to mobility problems, you need special arrangements for parking on Open Evening.
You will receive a prospectus and map on arrival before directed to a short presentation of no more than 5 minutes from the Headteacher. Please congregate outside the Dining Hall before your allocated starting time.
Senior members of staff will also be on hand throughout the evening to answer any queries that you may have. The prospectus and other additional information about the school is also available on our website and on social media.
If you wish to find out further information prior to the Open Evening, we would encourage prospective parents and students to look at our website www.thekings.devon.sch.uk or browse the school's social media sites including Twitter, Facebook and Instrgram.