Geography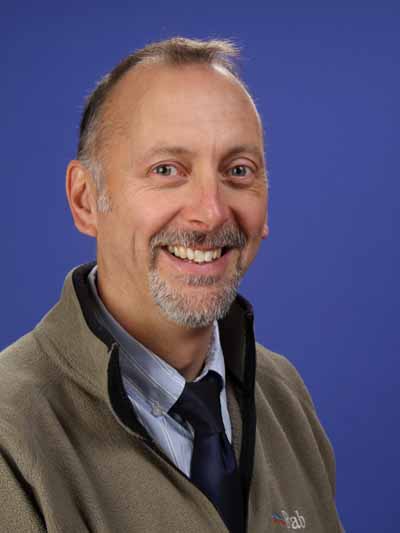 Geography really is at the heart of any curriculum. As a social science, our subject matter incorporates elements of the sciences whilst also encompassing ideas from the other humanities. Rather than borrow from these subjects we underpin them, helping students to understand them by giving them a real, rather than just a theoretical, context. In terms of skills, a modern Geographer is trained to evaluate information and make decisions based on detailed analysis. These abilities make them a vital addition to any organisation.
At King's we start our students down this path right from year 7. With an expert team of specialist Geographers we are able to give our students a fantastic rich diet of diverse, interesting lessons that help them to analyse and evaluate a wide range of information. These skills are vital at GCSE and A Level so lessons reflect the needs of employers as well as the latest examination requirements. In preparation we start students early with fun activities in year 7 like, where to locate Devon's latest Ice Cream factory! We very much believe in "Achievement for All" and so work is carefully tailored to ensure that students of all abilities make excellent progress.
Additionally we draw on the local community to provide us with guest speakers targeted at the students' areas of academic need and their interests. Representatives from Greenpeace Laboratories, Exeter City Council and the Energy Sector have been amongst our most recent speakers. These not only improve students wider knowledge but also help them to better understand Geography related career paths.
KS3
Geography in Key Stage 3 is very much about engaging the students and having fun with the subject whilst also focusing on developing the knowledge and understanding that are going to be vital in the later key stages.
Geography at King's starts by building on the knowledge and skills already obtained at primary school, stressing the significance of the local area. Map and atlas skills are tackled first before students move on to look at extreme weather and water management. They then spend time thinking about local industries which might mean designing their own farm and deciding where to locate an ice cream factory.
In year 8 students then progress to look at the subject at a more global scale. They start by studying different countries level of development and endangered ecosystems. They are then introduced to issues such as the UK's energy crisis and the impact of global warming; with an analytical viewpoint evaluating the possible solutions that are being considered.
Finally, at Key Stage 3 students tackle some of the more complex physical Geography topics including earth system science and plate tectonics. They develop their evaluative and analytical skills for example by deciding on the best type of earthquake defence or the reasons why existing ones might have failed.
Throughout Key Stage 3 we focus on ensuring that we challenge our students. We want them to develop good habits and high-level thinking and decision making skills as a foundation for KS 4 and 5. As a result, whilst we are careful to ensure that all student can access the work we also ensure that students study some of the big issues like global responsibility and sustainability.
Fieldwork is an essential part of Geography. Investigations using the school grounds are designed to develop student confidence and independence as well as their analytical, creative and communication skills. We enjoy using the outdoors as a classroom.
Assessment are by a mixture of end-of-topic tests and enquiry assignments. These introduce valuable investigation skills and are designed to accommodate a variety of learning styles to suit our 'Achievement for All' approach.
KS4
GCSE Geography is a lively and interesting subject containing many issues, which will affect the lives of all of the inhabitants of the planet. The EDUQAS course is a thoroughly modern in its outlook and provides an excellent foundation for further studies. Students are expected not just to know about the world but also to be able to analyse and justify the decisions that humans are making in their interactions with the planet.
It is suitable for students of all abilities and it is an excellent subject much sought after by employers in almost any field of work due to its wide-ranging content and transferable skills. It provides the opportunity to develop techniques such as report writing, data analysis and presentation, plus many more. It also provides the opportunity to work outside the classroom on two days of urban and coastal fieldwork.
In terms of content covered the course follows the following themes :
Theme 1 Changing places, changing economies
(urban and rural change, retail, leisure, globalisation, development)
Theme 2 Changing environments
(coasts, coastal management, rivers, river management, flooding extreme weather, climate change)
Theme 3 Environmental challenges
(ecosystems, desertification, water supply sustainability)
Assessment is all through exams at the end of year 11. These exams are arranged to test a variety of skills as well as knowledge and understanding of the topics covered. The course is unique in that students are required to make decisions and provide a sound justification for them. This reflects the skills and approaches adopted in industry and hence is a reason why Geography is such a well-respected subject by employers.
| | | |
| --- | --- | --- |
| Component 1 | Written exam - questions from Theme 1, 2 and 3 | 40% |
| Component 2 | Written exam - Problem solving exercise | 30% |
| Component 3 | Applied fieldwork paper | 30% |
KS5
A Level Geography is an extremely popular subject at King's. Students achieve excellent results and many pupils go on to follow Geography courses in higher education. We follow the EDUQAS Syllabus, which is based upon the questions, problems and issues, which arise from the interactions of people with their varied environments.
Students will notice some similarities to GCSE since this is a very modern Geography syllabus. Students who enjoyed the subject for GCSE will enjoy this course. Throughout the course, students will be expected to do their own research, especially for the investigations and research units, essays, presentations and past exam questions as well as involving themselves in discussion and questioning.
| Unit 1 | Unit 2 | Unit 3 | Unit 4 |
| --- | --- | --- | --- |
| Section A: Changing Landscapes | Section A: Global Systems | Section A: Tectonic Hazards | The NEA, a 4000 word independent written investigation based on the collection of primary data and secondary information. |
| Section B: Changing Places | Section B: Global Governance: Change and Challenges | Section B: Contemporary Themes | |
| | Section C: 21st Century challenges | | |
The subject involves fieldwork locally and further afield during the two years. This is vital as the A level Geography course involves the completion of a 4000 word NEA (Non-Examined Assessment) based on a student's own title, research and fieldwork data collection. This is a real opportunity to shine in an area of a student's specific interest.
Method of Assessment
Unit 1: Exam (1hrs45m) (20.5%)
Unit 2: Exam (2hrs) (27.5%)
Unit 3: Exam (2hrs15m) (32%)
Unit 4: Non exam assessment, 3-4000 words (20%)