Meet the Staff
School Leadership
Mr R Gammon - Headteacher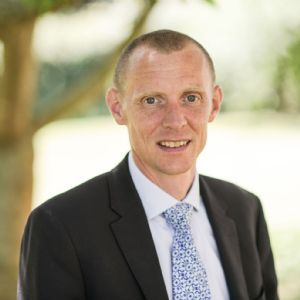 Mr R Gammon
Headteacher
After growing up in London, I studied Physical Education, Sports Science and Physics at Loughborough University. I had the privilege of undertaking my teacher training at Loughborough before starting my teaching career in Louth, Lincolnshire. In 2006 I moved to The King's School as Deputy Headteacher responsible for the specialist sports college status. After 7 years at King's I was appointed as Headteacher at Robert Blake Science College, Bridgwater. During my time as Headteacher the school saw significant improvement and was successful in securing a 'good' rating from Ofsted in 2015. I am now delighted to be the Headteacher of The King's School having been appointed to the post in September 2016.
It is a privilege to lead one of the most successful schools in the South West. The King's School's 'achievement for all' ethos captures my own personal commitment to comprehensive education. I have a deep desire to see students achieve academically and personally and much of what we offer at the school is focused on supporting young people to become thoughtful, compassionate and resilient members of the community with the skills necessary to make a difference. I live in the school's catchment area and my 3 children have all benefitted from the high quality education that this learning community of primary and secondary schools provides. I am a keen sports person and enjoy the challenge of running, swimming and cycling, occasionally putting all 3 together and competing in triathlons! I also love the outdoors and enjoy surfing and walking with my family and friends.
Miss E Mower - Deputy Headteacher / Teaching, Learning and Professional Development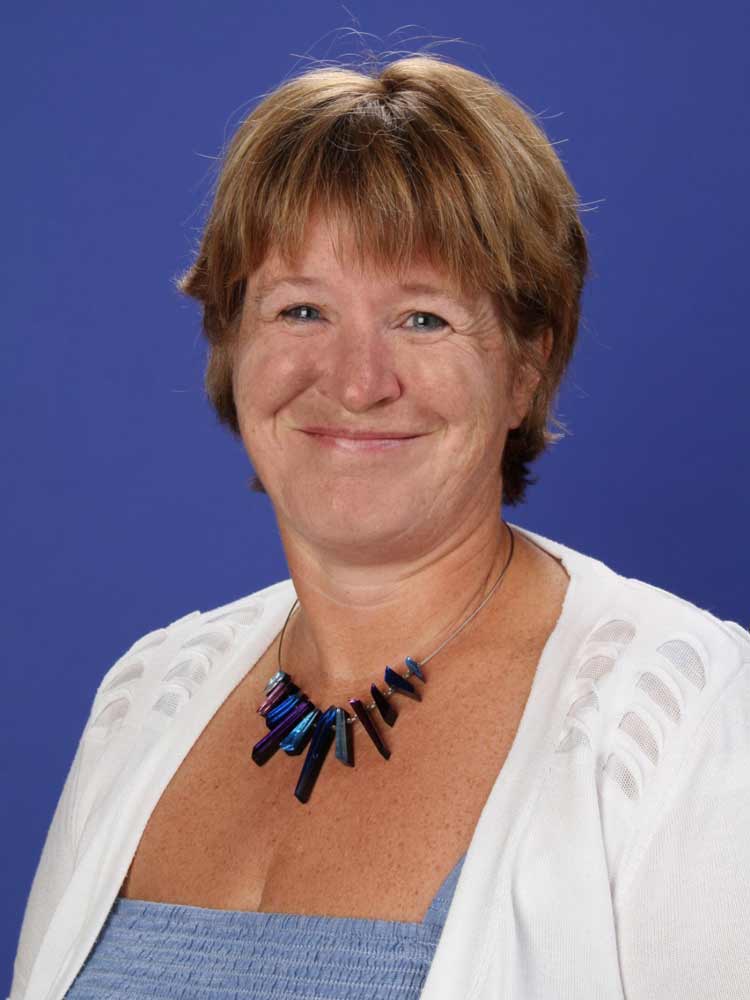 Miss E Mower
Deputy Headteacher
Teaching, Learning & Professional Development
After growing up in Windsor I went to Bristol university, initially to study veterinary science. I then transferred to biological sciences where I specialised in biochemistry and genetics. Excited by the research I completed at Bristol I started some PHD research at Exeter university. While doing this research I realised that the best part of the post involved teaching undergraduates so I then completed my PGCE at Exeter university.
I am passionate about teaching in a comprehensive environment - my first post was at King Edwards Sixth College Totnes where I worked for 5 years alongside some inspirational colleagues. When a post to teach Biology was advertised at The King's school I leapt at the opportunity of teaching at one of the most successful schools in the South West. I have been very fortunate to be offered numerous opportunities for more challenge and promotion and have been on the SLT for many years, while continuing to teach in the science department!
When not working, I try and spend time travelling or in the water - snorkelling, swimming, surfing or learning to paddleboard. I love taking pictures of underwater flora and fauna, my most exotic pictures are of clown fish, lionfish and sea fans - the more colourful and toxic the better!
Mr M Garrick - Deputy Headteacher / Student Support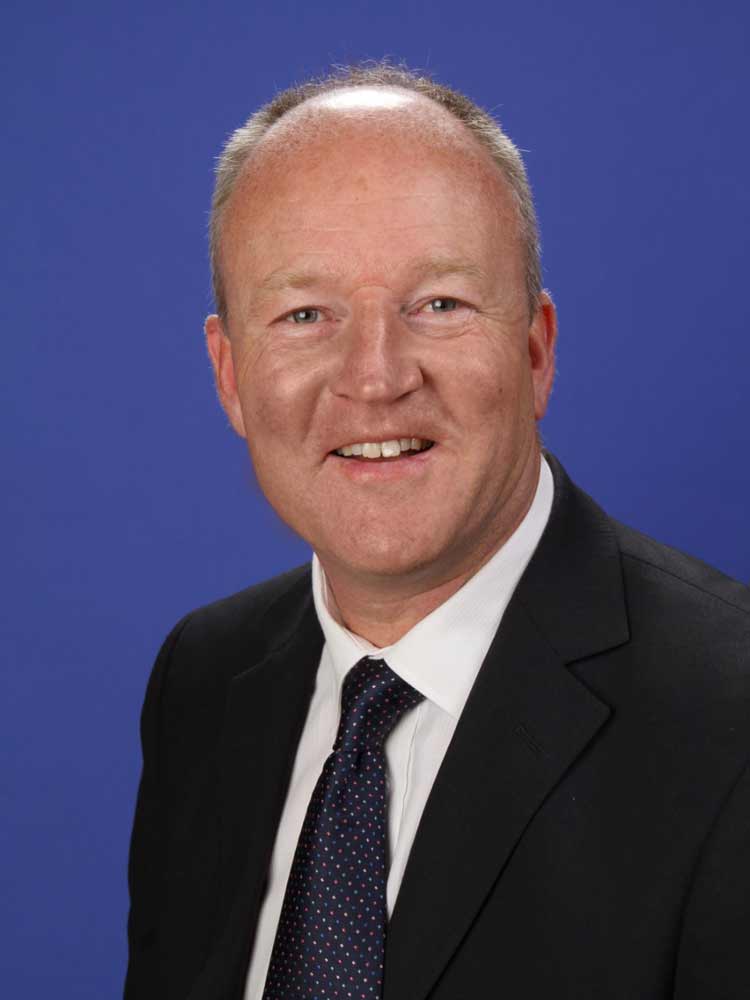 Mr M Garrick
Deputy Headteacher
Student Support
I was born and bred in Exeter and spent my youth playing sport at any opportunity. After my A levels I took a gap year and worked at a school in Mid Devon. This convinced me that I wanted to be a teacher and I underwent a four year teacher training degree specialising in Physical Education in West London. My first job was in nearby Staines and after two years became Head of PE. After four years at the school I fulfilled an ambition to travel around the world – spending nine months exploring some diverse and beautiful places. On returning home my wife and I moved back to Devon. I started at King's in 1994 (!) as a part-time PE teacher and have had numerous different roles since. I am particularly proud at setting up the PSHE department from scratch and have enjoyed a range of roles on the pastoral side. I currently have the best job in the school as Deputy Head – Student Support.
I am a passionate advocate for young people and am so lucky to have a job which is focussed on the students in the school. The experience of bringing up my own three children has given me considerable insight into the trials and tribulations of teenage life. Being a teenager can be really hard but it can also be incredibly exciting. My job is centred on creating a platform where students are supported to do their best and achieve regardless of their background or ability. My favourite day of the school year is the Year 11 Celebration Day where we get to reflect on the five years the students have had at the school and the wonderful young people they have become. This makes me feel incredibly proud.
Although my competitive days are mostly behind me, sport and physical activity remain a passion and I love to be active either on my bike or through walking the dog. Exeter City FC also take up a lot of my headspace causing me additional stress that I could do without. I also love to travel with my family and we hopefully have lots of exciting adventures ahead.
Mrs P Farrand - Deputy Headteacher / Inclusion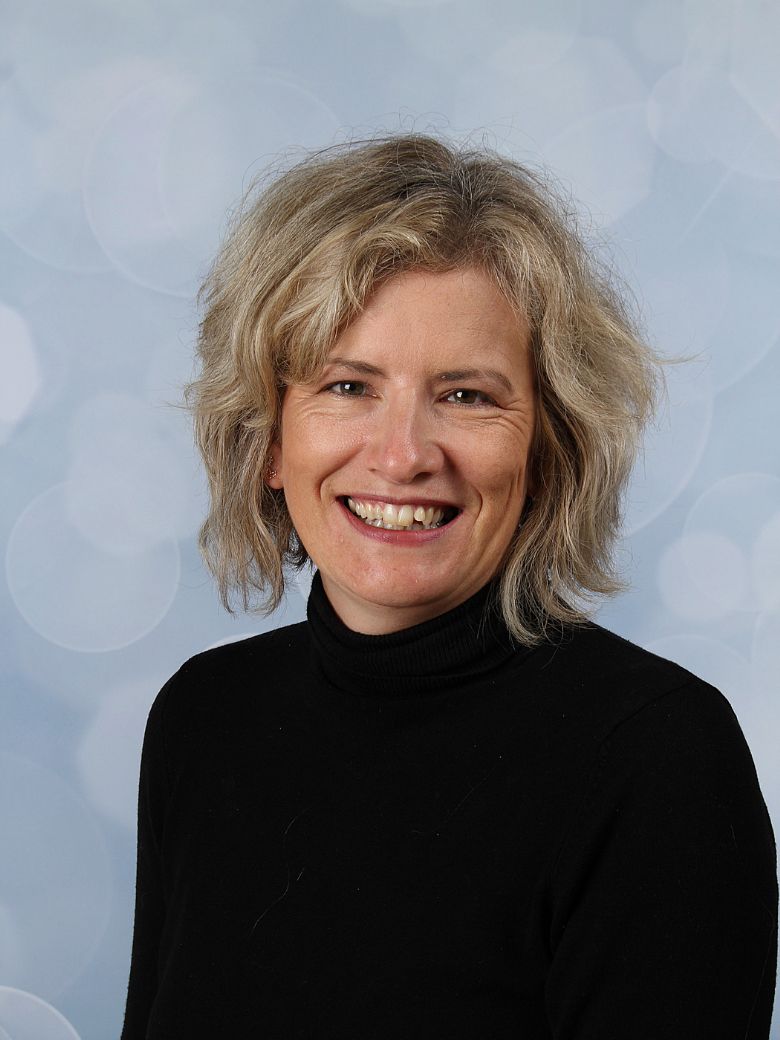 Mrs P Farrand
Deputy Headteacher
Inclusion
I grew up in Devon, before attending University in Wolverhampton where I studied biological sciences, and then Lancaster where I completed my PCGE. I began my teaching career as a science teacher in a school near Cardiff, and it was here I developed my passion for working within the field of special needs education, so my next position was as a special needs teacher in Reading.
Nine years into my teaching career I returned to Devon and became the SENCo at The King's School, later becoming a deputy headteacher with responsibility for inclusion and personalisation.
I am passionate about inclusion and feel privileged to work in a school that has achievement for all and inclusion at the heart of its ethos. The Skills for Learning department has been recognised at a national level on two occasions, myself being awarded a Teaching award for the best special needs teacher in 2005 and the whole team receiving a further Teaching Award for the best school team in 2014.
Out of school I enjoy spending time with my 3 children (all of whom have been fortunate enough to attend The King's School), running and walking my dogs.
Mr R Tait - Director of Finance & Operations / Company Secretary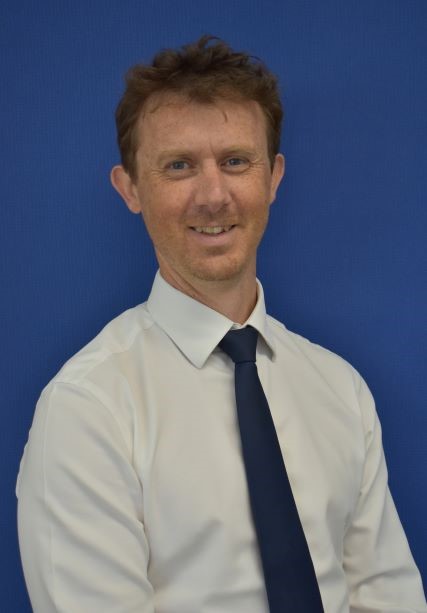 Mr R Tait
Director of Finance & Operations / Company Secretary
Mr N Twelves - Deputy Headteacher / Curriculum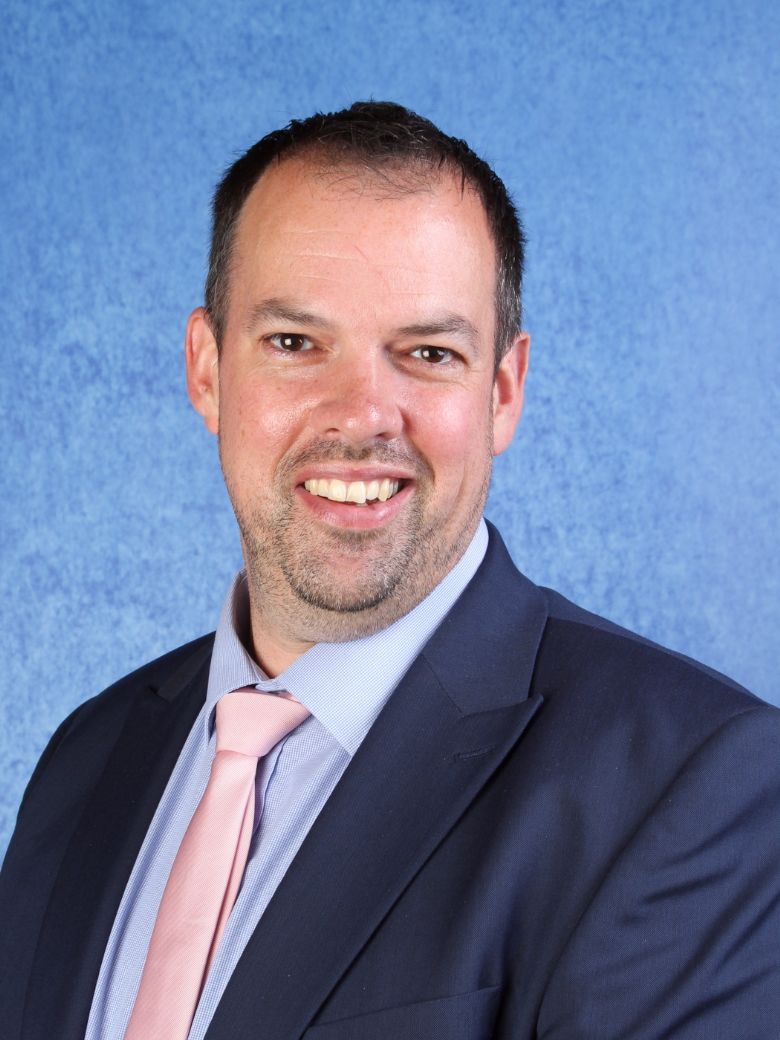 Mr N Twelves
Deputy Headteacher
Curriculum
I grew up in Shropshire, coming to Devon to study Modern Foreign Languages at Exeter University in 1998. I fell in love with the region and my degree cemented my love of languages and my desire to teach them, so I enrolled at Exeter St. Luke's to complete my PGCE. Since qualifying, I have remained in Devon, most recently as an Assistant Head in charge of the curriculum and school systems.
Languages aside, I am passionate about supporting all young people to succeed, and I feel privileged to be working in a school that truly believes in achievement for all. A successful school is one that strives to equip all its students with the necessary skills to become successful, active and happy citizens, and I am excited to ensure that we continue to do this at The King's School.
Outside of school, I enjoy spending time with my family; often outdoors walking our two dogs, exploring the country or travelling abroad.
Mr R Gerry - Assistant Headteacher / Post 16 Learning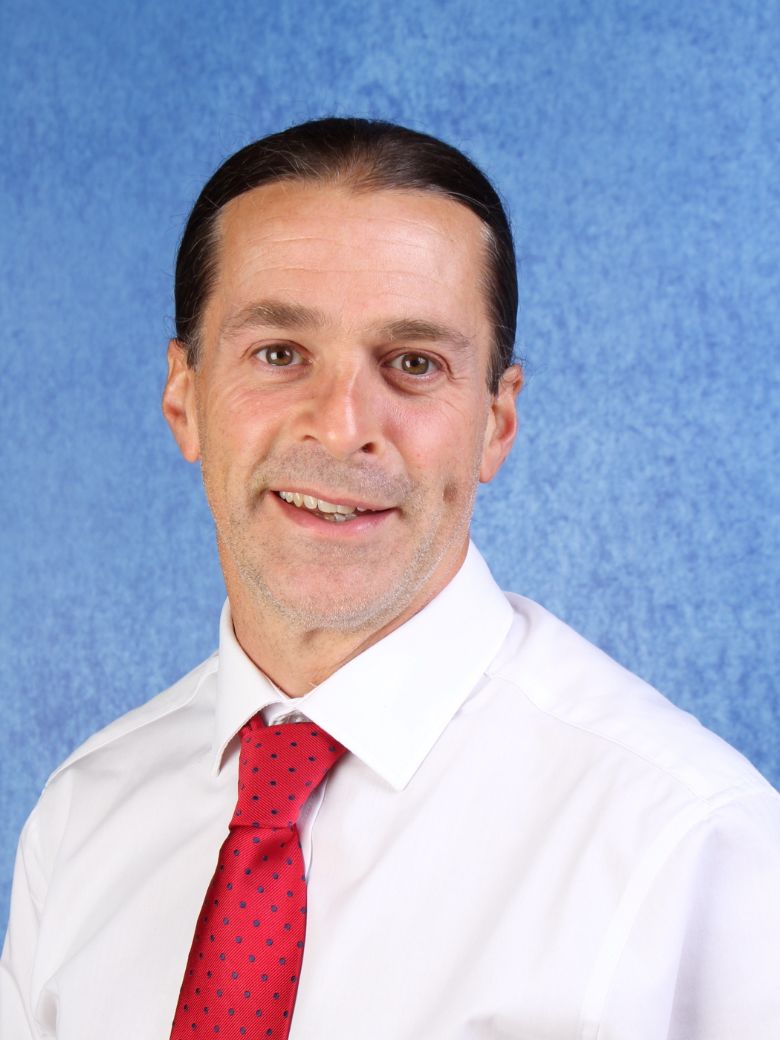 Mr R Gerry
Assistant Headteacher
Post 16 Learning
I joined King's in 2006 having taught at two other schools in Devon before as Head of Department / Faculty and starting my teaching career in Bristol. I have overseen many changes in the sixth form during the past few years having moved into new purpose built accommodation with a new café and IT suite, introducing the reformed KS5 curriculum and ensuring that post 16 students play a central role in the life of The King's School. The sixth form remains a challenging yet welcoming environment and this is celebrated with a diverse range of events that happen every year and our amazing results that enable students to go on to a wide variety of future careers, apprenticeships and higher education opportunities.
School Staff
Admin Support
Mrs Tara Curtis
Miss Sarah De Barr
Ms Rachel Hill
Mrs Lisa Lewis
Ms Sue Madigan
Mrs Philippa Marks
Mrs Meloney Pocock
Miss Laurisa Selway
Canteen Team
Mr David Shaw
Mrs Sandra Austin
Mrs Wendy Clarke
Mrs Lorraine Fishleigh
Mrs Emma Goodland
Mrs Kate Niven
Mrs Tracy Piper
Mrs Katie Rowland
Careers
Mrs Fiona Hogan
Cover Supervisors
Mr Kieran Daniels
Miss Lisa Tench

Cleaning Team
Mr Sam O'Connell
Mrs Anastasie Bartlett
Mr Julian Hale
Mrs Sian Martin
Mrs Rachel McDiarmid
Miss Jasmin Norris
Miss Alexandra Poncin
Miss Amy Roberts
Miss Lucy Turner

English
Mrs Kim Wilding
Mr James Adkins
Ms Jess Chatfield
Mrs Sharron Collins
Mrs Kate Cox
Ms Annie Filmer-Bennett
Mrs Bridie Heywood
Dr Gabrielle Kirby
Miss Laura Scott
Mrs Lianne Snowdon
Miss Nicola Wilkes
Exams Officer
Miss Harriet Martin
Expressive Arts
Miss Nicola Wilkes
Mrs Christian Allan
Mrs Lisa Arnold
Mr Chris Hosgood
Mrs Amanda Mullinger
Mrs Sarah Musgrave
Mrs Ceri Parkinson
Miss Laura Scott
Miss Alice Starnes
Mrs Helen Sutton
Mr Stuart Watson

Finance
Mr Rob Tait
Mrs Joanna Connolly
Mr James Turner
Geography
Mr Neil Abbott
Dr Charlotte Hawkins
Mrs Tracey Routley
Miss Laura Woodhall
Heads of House
Mr James Adkins
Mrs Alison Argent-Wenz
Mr Matthew Coult
Mr Simon Tremlett

History
Mrs Samantha Osbond
Mr Richard Gerry
Mrs Rebecca Jacobs
Mrs Natalie Smith
ICT Support
Mr Tim Hall
Mr Nathan Davies
Mr Chris Hosgood
Mr David Parry

Library
Mrs Debra Hanson
Mrs Caroline Montgomery
Maths
Mr Andrew Barratt
Miss Lesley Chapman
Mrs Nicky Hutchinson
Mrs Hannah Padfield
Mrs Alex Powell
Mr Simon Tremlett
Mrs Rebecca Turner
Mr Tom Whitworth
Mr Andrew Wright
Modern Languages
Mr Yann Mahdjoub
Mr Daniel Cuesta Munoz
Mrs Claire Duckworth
Miss Sara Galan
Mr Nat Twelves
PE
Mr Brian Wood
Miss Amy Anderson
Mrs Lisa Arnold
Mr Matthew Coult
Mr Mike Garrick
Mrs Jude Kiely
Mr Kevin Moran
Mrs Tracy Moran
Mrs Hannah Parkin
Mr Ben Venables
Politics
Mr Richard Gerry
Mrs Rebecca Jacobs
PSHE
Mr Russell Back
Mrs Lisa Arnold
Mr Matt Coult
Mr Paul Dodds
Mr Mike Garrick
Mr Richard Gerry
Miss Nicola Wilkes
RPE
Miss Katie Snook
Mr James Adkins
Miss Sarah Gotting
Mr Jonny Lawson
Miss Emily Perrett
Science
Dr Graham Forsythe
Mr Ken Argent
Mrs Alison Argent-Wenz
Mrs Sharon Beadman
Mr Cameron Bullen
Mrs Hayley Dean
Mrs Lucy Dennett
Mr Paul Dodds
Dr Hayley Duffell
Mrs Rosella Marchant
Miss Liz Mower
Mr Tim Penberthy
Mr Oliver Rowlands
Miss Emma Webber
Mr Tom Whitworth
Mrs Claire Williamson
Site Team
Mr Sam O'Connell
Mr James Mann
Mr Mark Reader
Miss Ruth Thomas
Sixth Form
Mr Richard Gerry
Mrs Julie Miller
Voc Ed, ICT, Business Studies & Economics
Mrs Carol Dunford
Mrs Kirsty Cann
Mr Jake Quinn
Mrs Claire White
Technology
Mr Fred Woodhead
Mrs Christian Allan
Mrs Lelah Amato
Miss Zoe Benbow
Mr Stephen Britton
Mr Ian Flynn
Mrs Ceri Parkinson
Mrs Zoe Piper
Mr Ivan Roulson
Miss Joelle Simpson
Mrs Clare White
Skills for Learning
Mrs Paula Farrand
Mrs Michelle Bader
Mrs Sharon Beadman
Miss Gillian Booth
Mrs Nicola Brook
Mrs Alana Dodds
Miss Rebecca Dutfield
Mrs Becky Gammon
Mrs Deborah Giblin
Mrs Rachael Harlond
Miss Annemieke Herman
Mrs Catherine Hind
Miss Laura Jackson
Mrs Ros Jackson
Ms Kathryn Kamester
Mrs Alison Long
Mr Fraser Moran
Mrs Alison Palmer
Mrs Ceri Parkinson
Mrs Hannah Power
Miss Abi Price
Mrs Julia Roberts
Miss Carly Rose
Miss Joelle Simpson
Mrs Rosalind Townsend
Miss Josie Wilding
Mrs Penny Wilkinson
Mrs Jane Wood
Student Support
Mrs Joanne Bunker
Mrs Tara Curtis
Mr Russ Knill
Mrs Lisa Lewis
Mrs Philippa Marks
Miss Nicola Shepphard
Mrs Bindu Usher