Expressive Arts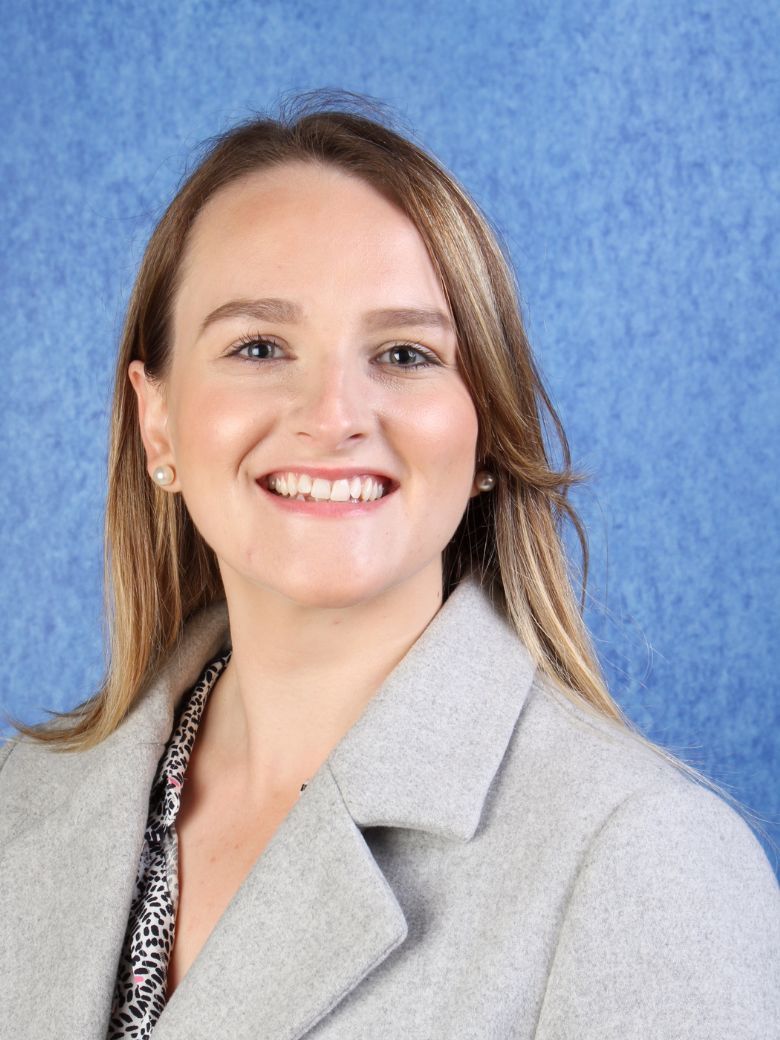 The Expressive Arts department at The King's School is knowledge rich in creative culture. Incorporating Dance, Drama, Music, Fine Art, Photography, Textile Design, and Art Textiles, we deliver a broad curriculum, exposing students to the universal language of the Expressive Arts: some of the highest forms of human creativity.
Through coupling our core expressive concepts – active observation, critical feeling, and exploration – with our key expressive skills – generate, create, and appreciate – we aim to equip students with the sensitivity and insight needed to be a successful artist, choreographer, director, or composer. We aim to encourage students to develop a more rigorous understanding of artistic intention and craft. Students build upon their critical and evaluative skills through their exposure to a wide variety of artistic mediums – whether that's Dance, Theatre, Music, or Art – to be able to listen or observe with discernment.
Furthermore, the Expressive Arts department provides a variety of extra-curricular opportunities to nurture students' self-confidence, creativity and a sense of achievement. As well as myriad lunch time and after school clubs, we provide a range of performance opportunities such as: House Dance; House Musical; the Whole School Musical Production; the Christmas Carol Service; and Dance, Drama and Music showcases. Furthermore, we host visual arts events such as: Artist Workshops; the Summer Exhibition; and House Photography.
Dance
KS4
At KS4 we offer GCSE Dance following the AQA specification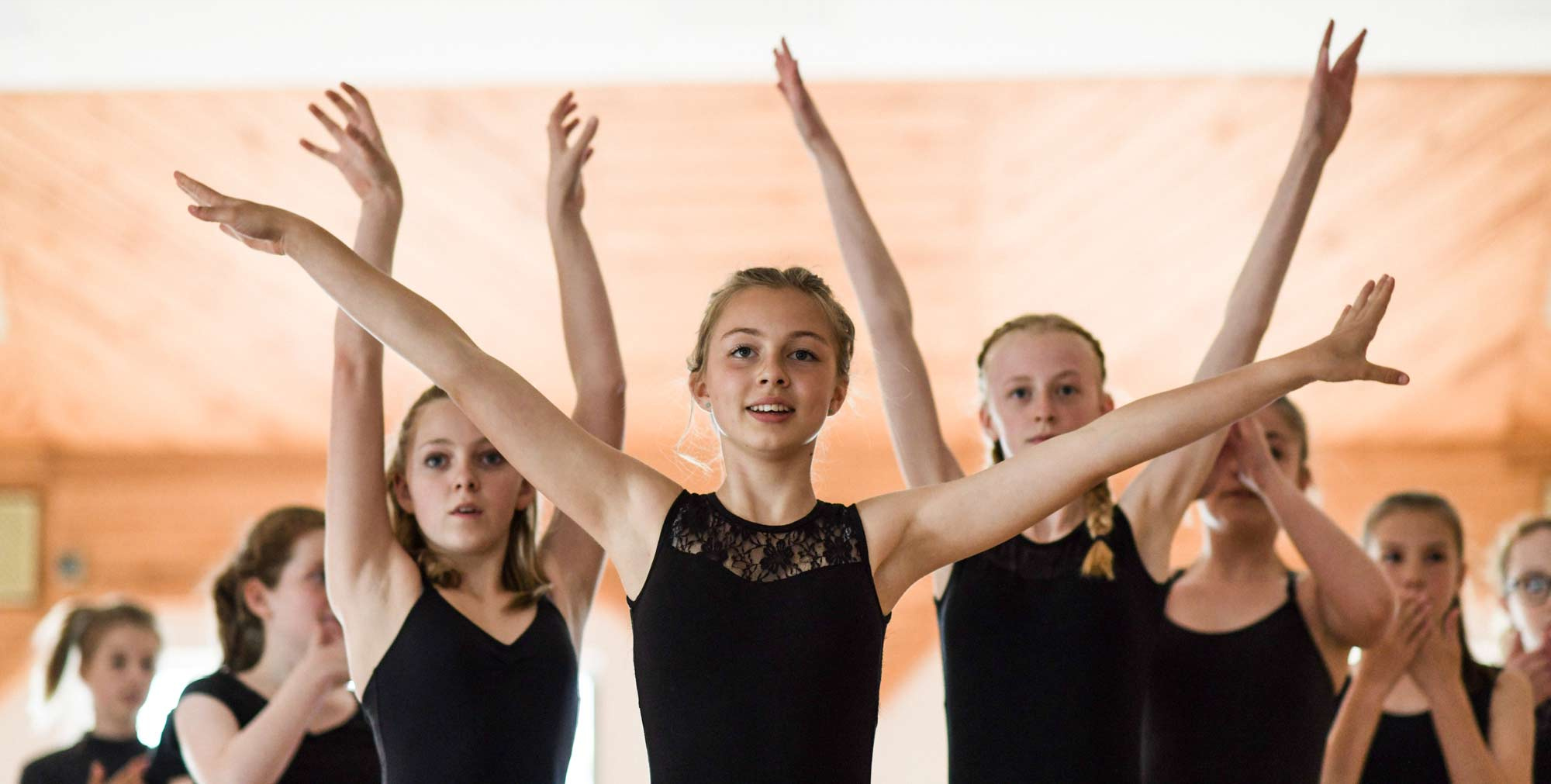 Dance is a powerful and expressive subject, which encourages students to develop their creative, physical, emotional and intellectual capacity, whatever their previous experience in the subject. Performing and choreography play an important role in the course and there is also the opportunity to study other styles and genres of dance. The critical appreciation of dance is also central to developing students understanding of different styles and cultural influences.
You will:
Perform dance by developing your physical, technical and expressive skills, reflecting the choreographic intention.
Create dance developing your knowledge, skills and understanding of choreographic forms and devices using a range of stimuli to communicate the choreographic intention.
Develop your appreciation of dance through critical analysis, interpretation and evaluation of professional dance works and your own work.
Course Summary:
Component 1: Performance and choreography
Performance
Set phrases through a solo performance (approximately 1 minute in duration)
Duet/trio performance (3½ minutes in duration)
30% of GCSE (Non exam assessment) 40 marks
Choreography
Solo or group choreography: solo (2 - 2 ½ minutes) or group dance for 2 - 5 dancers (3 - 3½ minutes)
30% of GCSE (Non exam assessment) 40 marks
Component 2: Dance appreciation
Knowledge and understanding of choreographic processes and performing skills
Critical appreciation of own work
Critical appreciation of professional works
40% of GCSE
Written exam: 1hr 30
80 marks
KS5
At KS5 we offer A Level Dance following the AQA specification
A level Dance is a dynamic qualification which encourages students to develop their creative and intellectual capacity, alongside transferable skills such as team work, communication and problem solving. Knowledge, understanding and skills will be developed and demonstrated within performance, choreography and critical engagement with the study of professional repertoire located within specific areas of study.
You will:
Perform dance by developing your technical and performance skills
Create dance by developing yours skills as a choreographer through experimentation and application of choreographic and structuring devices in response to a stimulus.
Develop your critical engagement of professional dance works and the development of dance placed within an artistic and cultural context.
Course summary:
Component 1: Performance and choreography
Solo performance linked to a specified practitioner within an area of study
Performance in a quartet
Group choreography based on a question set by the exam board
Practical exam worth 80 marks & 50% of A Level
NEA marked by external assessor from AQA
Component 2: Critical engagement
Compulsory set work and area of study: Rooster by Christopher Bruce. Area of study: Rambert Dance Company
Optional set work and area of study: Areas of study include The Romantic Ballet period, American Modern Dance, American Jazz Dance and The Independent Contemporary Dance Scene in Britain
Written exam: 2 hrs 30
100 marks & 50% of A Level
Drama
KS3
In year 7 and 8, students have the opportunity to experience and develop their drama skills through extra-curricular opportunities such as House Musical, School productions, Vivid Theatre Company and through select schemes of work delivered through English.
Drama is taught discreetly in Year 9 for 1 hour per week.

The curriculum covers exploring and performing texts, devising, and evaluation of performance. Delivered with a focus on understanding and experiencing the world of professional theatre, we also aim to develop key skills to enable our students to be successful at KS4 and beyond. Confidence building, communication, creativity, co-operation, time management are all attributes that future employers will seek.
Term 1: Exploring and Performing Texts
Term 2: Devising a Performance
Term 3: Experiencing and evaluating professional works
KS4
At KS4 we offer GCSE Drama following the OCR specification.
As well as acquiring the skills involved in creating and performing Drama, you will also be able to acquire skills in working with others, problem solving and communication. You will find that Drama will help you feel more self-confident and prepare you to deal with a range of different situations and people.
What content is covered?
Students will be required to display a high level of commitment to the subject and to each other. Most practical lessons take place in a purpose built, well equipped drama studio. We will explore movement, space, script, dramatic styles and some history of theatre. We should have the opportunity to attend public performances and parental encouragement and support would be much appreciated. This is a mainly practical subject and a high level of social interaction and sensitivity is essential.
How will I be assessed?
The exam is divided into three components :
Component 1: Devising Drama
Coursework worth 30%
Working in groups to produce a piece of devised drama. Students can focus on performance or technical support. A written portfolio will be produced along with the practical work.
Component 2: Performing a Text
Coursework worth 30%
Working in groups to stage extracts from a selected text. Students can focus on performance or technical support. A written portfolio will be produced along with the practical work.
Component 3: Performance and Response
Written Exam worth 40%
Students will study a set text and answer questions on how an extract from the text could be realised in performance. Students will also answer a question that evaluates a live performance they have seen as part of their course.
KS5
At KS5 we offer A-Level Drama and Theatre Studies following the OCR specification
Students successfully completing this course will have a thorough understanding of drama and theatre, highly - developed analytical and creative skills and an ability to communicate effectively with others.
Throughout the course students will visit the theatre and participate in performances. Students will be expected to work individually and as part of a group
What can this course lead to?
This course can lead to degree courses at university, theatre schools and performing art colleges or employment within any industry that requires confident, articulate and creative thinkers. There is also the possibility that this course can lead to a career in theatre, film and television.
How will I be assessed?
The course is divided into 4 components:
Component 1: Practitioners in Practice (NEA 40%)
Exploring the work of two theatre practitioners/theatre companies and using this experience to create a devised performance piece.
Component 2: Exploring and Performing Texts (NEA 20%)
Directing and performing an extract from a play-text to a visiting examiner
Component 3: Analysing Performance (written exam 20%)
Practical exploration of key scenes from 2 set texts that develops your understanding of directing, rehearsing and designing.
Viewing and evaluating Live Theatre Productions.
Component 4: Deconstructing Texts (written exam 20%)
The practical study of one set text to establish artistic vision and directorial choices.
Music
The King's School Music Department aims to serve a broad curriculum that engages and inspires students. Students cover a breadth of different topics at Key Stage 3 to prepare students for GCSE level and beyond. Students are supported by teachers and professionals who have a passion for all types of music, and have a wide experience of performance at the highest level.
The school has an orchestra, vocal groups, extension classes and many self-run rock and pop bands. There are many leadership opportunities throughout the year including becoming a House Musical leader, running a Music club and becoming part of the Tech Team, who provide the sound and lighting expertise for performances.
There is a positive vibe of performance at The King's School with regular concerts, musicals, peripatetic evenings, end of term assemblies and a variety of smaller functions. This gives our budding musicians of all age's access to a wide range of performance opportunities. Students are encouraged to make positive contributions to the school's engagements early in their secondary careers and perform to large audiences in order to foster confidence, self-esteem and a love for performance on stage.
Additional instrumental/vocal lessons: All students have the option to learn an instrument with specialist teachers at The King's School. If your child already learns an instrument at their primary school, please contact our Teacher In Charge of Music, Mrs Mullinger, in advance of September to ensure a smooth transition and continuation of their learning.
KS3
Years 7-9
Students follow a musically diverse curriculum, which aims to build rounded musicianship and develop essential social, teamwork and leadership skills. Music is approached practically with the emphasis on creating and performing music. There are three strands of musical learning: performance, composition and listening/appraising. These skills are developed during Key Stage 3 as they are required for the GCSE Music course. Students will learn a variety of musical skills and knowledge from reading music to singing or playing instruments in ensembles to developing compositional skills.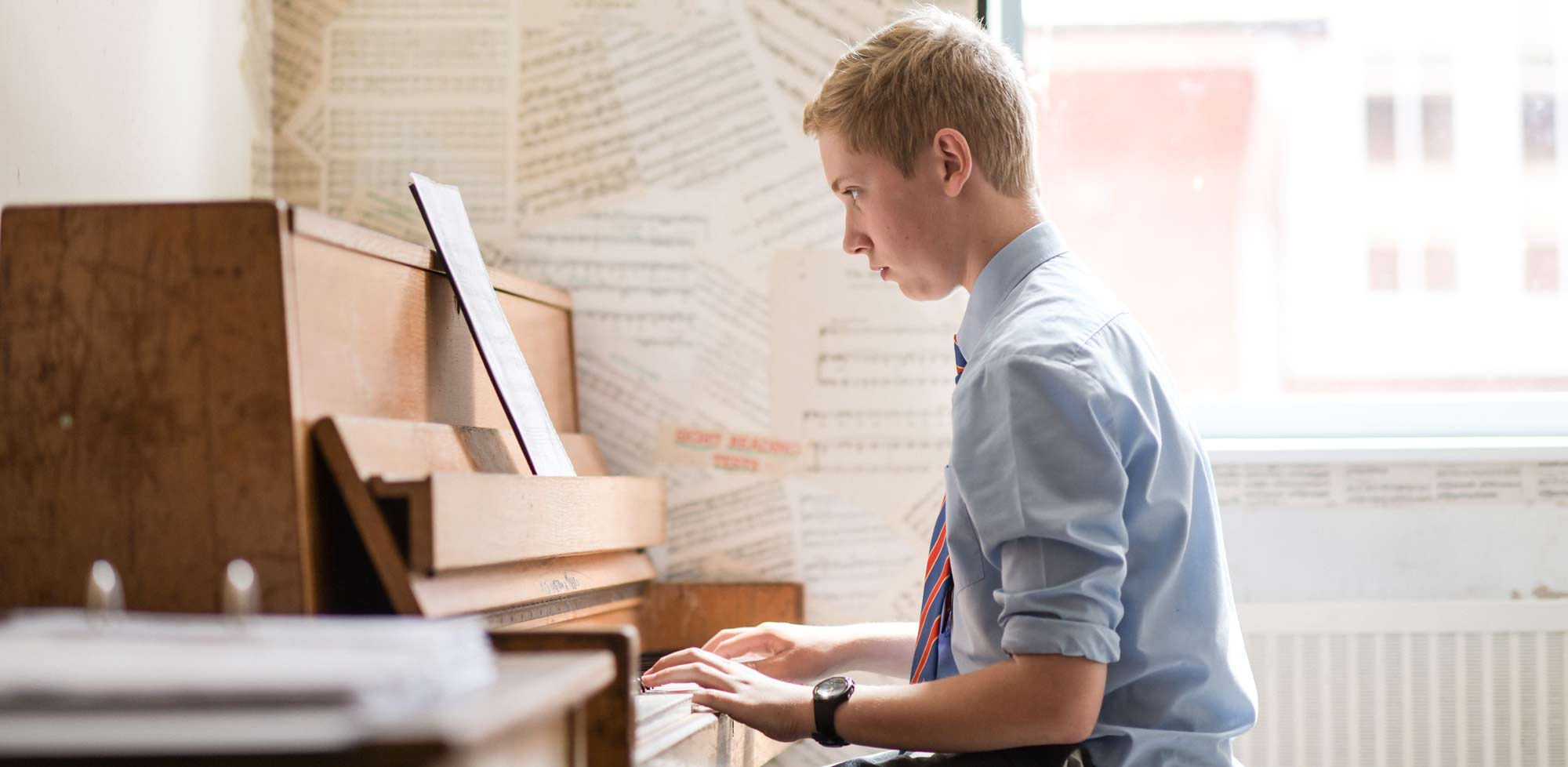 Year 7
In Years 7 and 8, students have an hour of Music every week.
Musical elements and song-writing
World music – Music from Spain, Music from China
Writing music for adverts
Music through time - Medieval music, Opera
Program music (links with Drama) – Swan Lake
Year 8
Musical atmospheres – haunted house soundtrack
Winter/Christmas song-writing competition
Student-led musicals – West Side Story
Music through time – Mozart (links with Drama), The Blues
World Music – Reggae
Year 9
In Year 9 students have 2 hours of Music per week for 6-7 weeks.
World Music – Samba
Student-led School of Rock/X Factor competition
Music through time – Doo Wop (Grease)
Grouping and assessment: Students will work in various different groupings – solo, pair, small groups (4-5) and as a whole class ensemble. They will be assessed in a variety of ways throughout each unit including frequent peer-assessment and half-termly self- and teacher-assessment. This includes evaluating each project, logging their progress and setting improvement targets in collaboration with teacher targets.
Additional support: Students may benefit from having access to a keyboard at home or using their break/lunchtimes in school to rehearse in advance of a performance.
KS4
GCSE Music:
At Key Stage 4 we follow the Edexcel exam board. Students will have the opportunity to improve their performance skills, whilst continuing to develop their composing and appraising skills through the study of Music across time, culture and tradition. The Music department offers a wide range of musical experiences and opportunities including public performances at a variety of venues.
Performing 30%
All students are required to perform either vocally or instrumentally on any instrument and they will have the opportunity to take part in both solo and ensemble performances. Students' marks are adjusted according to the degree of difficulty of the repertoire chosen. It is not essential for students to have reached a particular grade before commencing the course, although it can be an advantage if instrumental/vocal lessons are undertaken during the course. The performing component of the course is carried out during Years 10 and 11, with final performances being recorded in Year 11. Constituting 30% of the total marks, assessment is carried out by the teacher subject to moderation by the Board.
Composing 30%
Throughout the two years, students will compose and arrange music in a style suited to themselves using either conventional or electronic instruments. In Year 11, the free composition and composition to a Set Brief are created and submitted. Marking of these two compositions will be carried out by the teacher subject to moderation by the Board and constitutes 30% of the total marks.
Appraising 40%
During years 10 and 11, students will listen to a wide range of music encompassing a variety of styles and traditions across four Areas of Study. They will study a selection of set works drawn from the Areas of Study.
Instrumental Music 1700 – 1820

J. S. Bach: 3rd Movement from Brandenburg Concerto no.5 in D major
L. Van Beethoven: 1st Movement from Piano Sonata no.8 in C minor 'Pathétique'

Vocal Music

H. Purcell: Music for a While
Queen: Killer Queen (from the album 'Sheer Heart Attack')

Music for Stage and Screen

S. Schwartz: Defying Gravity (from the album of the cast recording of Wicked)
J. Williams: Main title/Rebel Blockade Rnner (from the soundtrack to Star Wars Episode IV: A New Hope)

Fusions

Afro Celt Sound System: Release (from the album 'Volume 2: Release')
Esperanza Spalding: Samba Em Preludio (from the album 'Esperanza')
Assessment takes the form of a written paper where students will respond to questions based on recorded extracts taken from the set works. This component is marked externally and constitutes 40% of the total marks.
Careers
There are many obvious careers in Music in the areas of teaching and performing. Less obvious, perhaps, are journalism, music therapy and work in the recording industry.
Music is universally accepted by universities and colleges as an entrance qualification and many employers recognise the degree of motivation, self-discipline and co-operation with others that the subject requires.
Art
KS3
Art at The King's School aims to widen students understanding of the world of Art and their place in it. Students are encouraged to think, to draw, to develop skills and personal ideas, to express themselves visually using a variety of materials, and to understand and use a specialist vocabulary.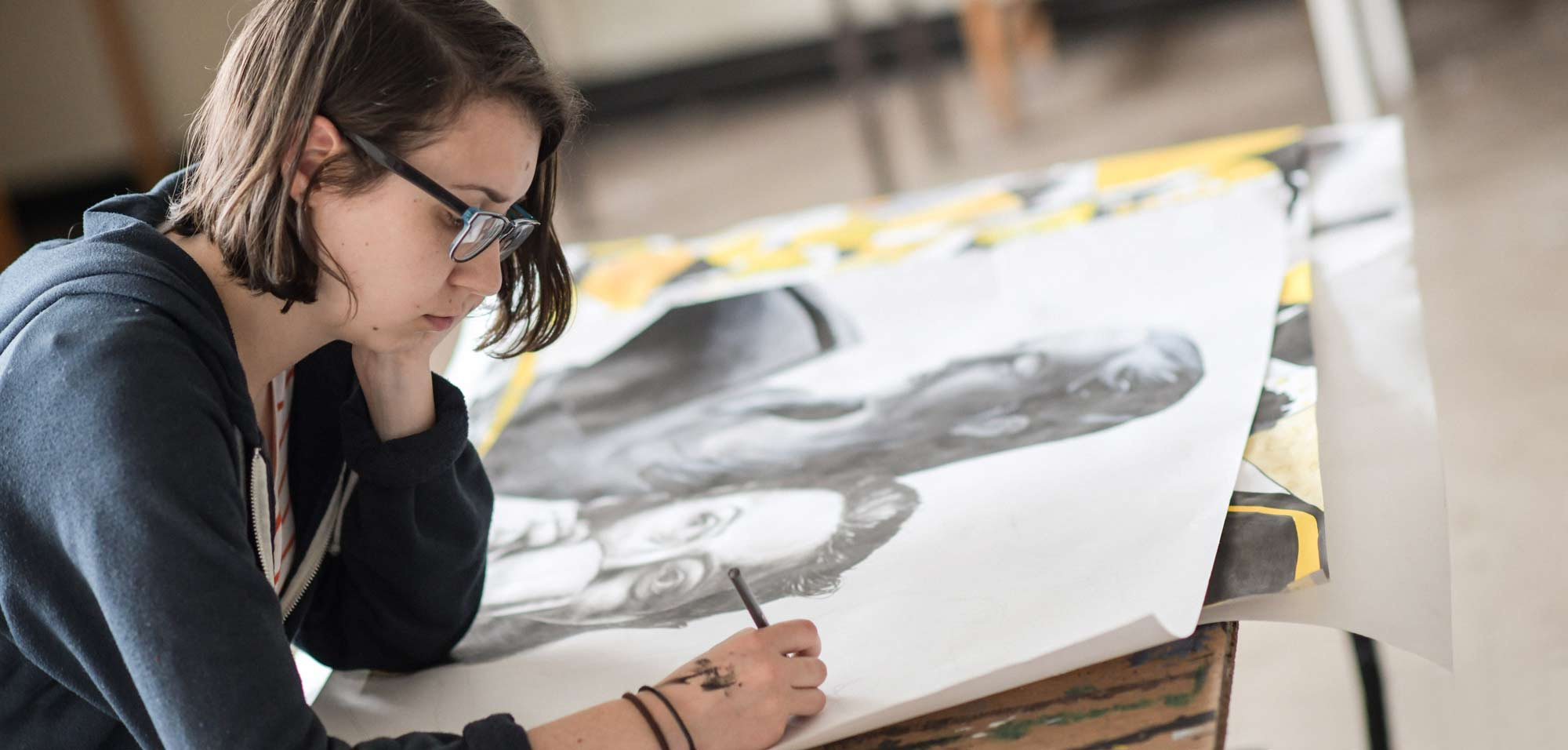 Years 7-9
Students are encouraged to develop personal ideas, visit local galleries and take part in workshops at school with practicing artists. Students learn drawing, painting, mixed media, 3D skills and techniques all unpinned by the formal elements. However, each year we aim to develop a different theme across the age groups, giving them a varied and exciting learning experience building upon skills previously learnt, offering a structured progression in artistic development.
Classwork and homework are developed through sketchbooks, extended projects and individual outcomes that become a personal record of individual progress.
Students also have a wide range of extracurricular opportunities including art clubs, craft clubs, sketchbook circle, G&T clubs, Art's award, set designing, visiting artists, competitions and community projects.
Students can elect to study GCSE Fine Art at KS4
KS4
GCSE Art Fine Art offers a wide range of exciting and creative opportunities for all students.
Students are encouraged to become personally involved with their work and expected to show commitment to their studies, all students keep a working sketchbook.
We encourage our students explore the visual elements and to communicate ideas and meanings. They work with traditional and new media, developing confidence, competence, imagination and creativity. Specifically students can take the opportunity to work in photography, printmaking, painting, drawing, textiles and ceramics.
Students are encouraged to think and act as artists, craftspeople and designers, working creatively and intelligently. They develop an appreciation of art, craft and design, and its role in the creative and cultural industries that enrich their lives.
Students reflect critically on their own and other people's work, judging quality, value and meaning.
Students can elect to study A Level Fine Art, Photography and Textile Design at KS5
KS5
The art department at KS5 offers a wide range of subjects that are designed to engage and inspire. We currently offer A Level's in Textile Design, Photography, Fine Art and Media Studies with AQA.
If you study with us, you will have access to a dedicated sixth form studio, a mac suite, darkroom facilities, specialist printmaking equipment, a ceramics area and a textiles area, to enrich your learning experience. Come and look: you will be stunned at the quality of work on offer.
Learning opportunities are not just confined to the classroom: all of our courses offer students valuable learning experiences via day excursions to various exhibitions and galleries, bi-annual New York residential trip as well as the opportunity to get involved with life drawing, artist workshops, competitions, performances, an annual summer exhibition and other events. We have a strong online presence too via twitter and Instagram.
If you want to go on to Art School (many of our students do) we provide expert advice and we will support you to produce the strongest portfolio you possibly can and take you through each step of the applications process with expertise and experience.
Textile Design
Textile Design is an extremely interesting and stimulating course for students who enjoy Art and like working with Textiles creatively and experimentally. In Textile Design, you will explore colour, texture and imagery using traditional and unconventional materials. Our well-equipped classroom allows you to work with a wide range of processes in real depth. Developing themes from your own personal experiences and observations, investigating ideas and researching the work of other artists and designers. Constructed, dyed, printed and fashion textiles are key elements of the course which closely links to disciplines associated with fine Art. Students are expected to study the art of artists, designers and craftspeople to inform the development of their own work. This course also offers flexibility to students with a strong interest in fashion to specialise in this area. A high level of motivation and the ability to work hard are essential for studying this subject.
Course Outline:
Component 1: Personal investigation 60% of A Level No time limit (96 marks)
Component 2: Externally set assignment 40% of A Level Supervised time 15 hours (96 marks)
Photography
In Photography students will be introduced to a variety of experiences exploring a range of photographic media, techniques and processes. Students will be made aware of both traditional and new technologies and will explore relevant images, artefacts and resources relating to Photography and a wider range of art and design, from the past and from recent times. This is integral to the investigating and making process. Students responses to these examples will be shown through practical and critical activities which demonstrate understanding of different styles, genres and traditions. Students will not only be learning valuable skills in producing and manipulating images, but will also learn how to analyse and discuss concepts and meanings behind their own and others work. Work is documented through a combination of sketchbooks, visual boards and blogs, using traditional and digital techniques to produce images.
Course Outline:
Component 1: Personal investigation 60% of A Level No time limit (96 marks)
Component 2: Externally set assignment 40% of A Level Supervised time 15 hours (96 marks)
Fine Art
Fine art requires engagement with aesthetic and intellectual concepts through the use of traditional and/or digital media, materials, techniques and processes for the purpose of self-expression, free of external constraints. Fine art may be created to communicate ideas and messages about the observed world, the qualities of materials, perceptions, or preconceptions. It can also be used to explore personal and cultural identity, society and how we live, visual language, and technology. Fine Art allows us to consider and reflect on our place in the world, both as individuals and collectively. Fine Art is an extremely exciting, demanding, fulfilling course. Students are encouraged to develop individual work, through studying with practising artists, visiting exhibitions, growing in knowledge and understanding of the art world, past and present. Students will practise a variety of skills through workshops such as drawing, painting, ceramics, sculpture and printmaking. Students have a dedicated working space in our sixth form studio.
Course Outline:
Component 1: Personal investigation 60% of A Level No time limit (96 marks)
Component 2: Externally set assignment 40% of A Level Supervised time 15 hours (96 marks)
Media Studies
We offer an exciting 2-year A-level Media Studies course to students at Key Stage 5 which comprises a mix of analysis into a variety of media products and a practical component where students can create their own media product.
Through analysis into existing media products, students will have the opportunity to critique and discuss a variety of different media formats including gaming, online and offline newspapers, advertising, radio, music videos, film and long form TV dramas, and their impact on audiences.
Through their practical component, students will have the opportunity to plan and produce their own media product (TV, radio, music video, magazine) with an accompanying website, developing skills such as camera work, editing motion and still images, and web page design.
Course Outline:
MEDIA MESSAGES

News and Online Media
Media Language and Representation

Focusing on Magazines, Advertising and Marketing, Music Videos

35%

EVOLVING MEDIA

Media Industries and Audiences

Focusing on Radio, Video Games and Film

Long Form Television Drama

35%

MAKING MEDIA

Creation of a cross media product in response to an OCR set brief

30%
Both elements of the course are assessed; through either external exams or through practical work (internally assessed and externally moderated). We off this course through the OCR exam board.